Chateau Meroux Sampler 3-Pack
Limit 3 per customer
Hurry only 1 left!
buy now
The scene is set at Le Chateau Meroux, an elegant but quaint lounge in the Cognac region of France. A tall, dark-haired man named Adrien Adaire walks through the door and surveys the room before taking a seat at the bar. He's not good-looking in the traditional sense. But there's something about him. Charming. Charismatic. Debonair.
The barkeep, Bernard, finishes wiping down a snifter before approaching.
BERNARD: Bien le bonsoir, Monsieur. Is there something I may get for you?
ADRIEN: Je ne suis pas sûr. Perhaps I am in the mood for … a sampling.
Adrien raised one eyebrow as he flicked his cigarette into the ashtray.
BERNARD: I think there is something we can do for Monsieur.
Bernard gestured to the end of the bar, and Adrien followed his gaze. There sat three varietals—a blonde, a brunette and a red head. All distinct. All lovely on their own accord.
Adrien smiled a sly smile.
ADRIEN: By all means. Tell me more, Bernard.
BERNARD: That one, the deep garnet red. She is the most mature of the three. Balanced. Very generous. Silky smooth tannins. She starts off bold, the way reds tend to do, and finishes with dark fruits of cherry and blueberry.
ADRIEN: Very interesting. I am no doubt intrigued. Now tell me about the blonde.
BERNARD: Ah yes, a gentleman's favorite. Golden in hue. Elegant and buttery, but vibrant with hints of pear and toast. She's both soft and silky, and also quite rich.
ADRIEN: A lady of means. Not necessary, of course, but good to know nonetheless. And what about that one, Bernard?
BERNARD: That one, Monsieur. She is not for everyone. They call Madame "La Mouton Noir." Black sheep. She is, how you say, traditionally French. Dense, dark cherry in color and very fruit forward. Full bodied, as Monsieur can plainly see, with black currant and cassis.
ADRIEN: Say no more, Bernard. I have made my decision. I will have all three.
BERNARD: Dare I say you are also traditionally French, non? Très bon, Monsieur. I will arrange it for you.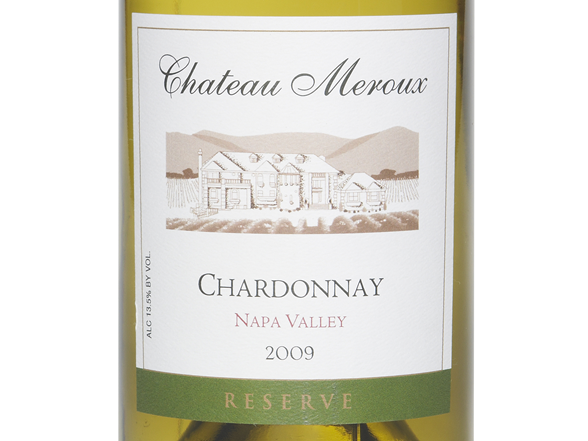 Features
2007 Merlot, Bennett Valley, Sonoma County Reserve 750ml
A deep garnet red colored wine. It has a strong nose of dark fruits, dark cherries and blueberries. It has some nice toffee notes with cedar woods. Balanced wine with lots of generosity, smooth with silky tannins. The taste reveals more pleasant dark fruits ending with caramel and oaks. Enjoy this bold fruit forward Merlot now or later.
2010 W.S.W.A. - Bronze medal
2011 San Francisco Chronicle Wine Competition - Double Gold Medal
2009 Chardonnay, Napa Valley Reserve 750ml
A golden wine, as its color and hue shows, it boasts a deep and elegant nose of ripe apple with buttery accents. The taste is fleshy with vibrant flavors of pears and hints of toasts. This Chardonnay is well balanced; it has a soft silky mouth feel and a rich, lovely nose.
2009 Le Mouton Noir Reserve Blend 750ml
La Mouton Noir (black sheep). This Cabernet / Merlot blend is a carefully handcrafted red wine. Made the traditional French way, this is red wine that has a structure and a flavor profile of many wines priced considerably higher. This wine has a dense dark cherry color, a fruit forward nose and hints of blackberry, cherry and plum in the mid range and ending with a pleasant mouth feel. It has a medium to full body with black currant, cassis, French toast and spice notes. This wine has lots of length and a harmonious finish. It is an elegant wine that will pair beautifully with any good steak.
2012 San Francisco Chronicle Wine Competition - Silver
Specs
2007 Merlot, Bennett Valley, Sonoma County Reserve 750ml
Blend composition: 100% Merlot
Appellation: Bennett Valley
Alcohol: 14.78 %
TA: 6.00 g/l
pH: 3.39
R.S.: 0.42%
2009 Chardonnay, Napa Valley Reserve 750ml
Blend composition: 100% Chardonnay
Appellation: Napa Valley
Alcohol: 12.86%
TA: 7.86
pH: 3.55
R.S.: 0.43%
2009 Le Mouton Noir Reserve Blend 750ml
Blend composition: 60% Cabernet, 40% Merlot
Alcohol: 14.4%
TA: 5.67 g/l
pH: 3.79
R.S.: 0.23%
Winery Details
Gnekow Family Winery
Owner:

Gnekow Family

Location:

Collegeville, CA
Gnekow Family Winery (pronounced "nee-ko") was founded upon two essential principles; first – handcraft quality wines that represent exceptional values by applying Old and New World winemaking techniques to the grapes from our distinctive region and second – create wines that would be fun and exciting! Our state-of-the-art winery is located in Collegeville, California about an hour from the Napa Valley, in the rolling hills between San Francisco and Yosemite, not far from Mondavi-Woodbridge.
Last year, we produced over 100,000 cases of exciting wines. Our Campus Oaks varietal wines have received over 100 awards from national and international competitions. We also have produced wines for over three-dozen other wineries, including Kendall-Jackson, Hess, Bogle and the organic wine – Our Daily Red.
At Gnekow Family Winery, we are proud of the wines we produce, the region we represent and the people who help us create "Great Wines at Great Prices". Our commitment is to produce quality, value-oriented, easy-to-drink and interesting wines while maintaining our friendly professional approach to doing business.
Sales Stats
Speed to First Woot:

7h 43m 30.770s
Last Wooter to Woot:

kevinacmeaol
Purchaser Experience
14%

first woot

0%

second woot

28%

< 10 woots

0%

< 25 woots

56%

≥ 25 woots
Purchaser Seniority
14%

joined today

0%

one week old

0%

one month old

28%

one year old

56%

> one year old
Quantity Breakdown
86%

bought 1

14%

bought 2

0%

bought 3
Percentage of Sales Per Hour
| | | | | | | | | | | | | | | | | | | | | | | | |
| --- | --- | --- | --- | --- | --- | --- | --- | --- | --- | --- | --- | --- | --- | --- | --- | --- | --- | --- | --- | --- | --- | --- | --- |
| | | | | | | | | | | | | | | | | | | | | | | | |
| 12 | 1 | 2 | 3 | 4 | 5 | 6 | 7 | 8 | 9 | 10 | 11 | 12 | 1 | 2 | 3 | 4 | 5 | 6 | 7 | 8 | 9 | 10 | 11 |
Woots by State
zero wooters wooting
lots of wooters wooting
Top Comments
What are Top Comments?
Top Comments are discussion forum posts we have deemed worthy of your time. Listen, we get a lot of comments, and most of the time, it's pretty forgettable stuff; but sometimes you rise to the top like butterfat in milk. We don't recommend you base your self-worth on how often we feature your comments, but we don't expressly forbid it either.
join the discussion (17 comments)